Where to find us.........The heart of France.
Talk to most people about the 'cœur de France' and they usually take the map of France and stick their finger in the centre of it. Burgundians however will quickly correct them by insisting that you view the outline of mainland France as a kind of misshapen torso and mark the place to the centre right or the eastern side where you would expect to find its beating heart. There you will find the ancient town of Tournus with its twin towered Abbaye of Saint Philibert by the side of the Saône River. Its position as an ancient staging post is no accident. Roughly half way between Pas-de-Calais in the north and the Méditerranée in the south, it is also the geographic mid-point between the cities of Dijon and Lyon.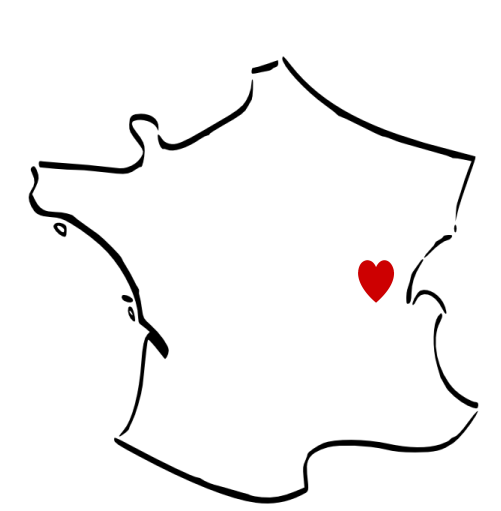 A word to be wise:- Several years ago most French villages were officially allocate new street names and numbers. As far as we can see, Google Maps have so far not updated some of this information, which can cause problems with GPS searches. Other mapping services such as Michelin and Tom-Tom are more current.
We have found it necessary to suspend the use of our contact form due to the abuse of a few greedy commercial opportunists who insist in bombarding our inboxes with junk.  Of course our real friends will know how to make contact in more conventional ways and we very much look forward to hearing from you.
Please remember that this site is 'not run for any financial gain' and any promotional responses will be filtered out.