As with everyone, 2020 was a disaster all round, since the onset of the pandemic, all our family visits and travel plans were abandoned. Only our daughter Babsi and her family stayed with us as a halfway point on route to the Alps in August. They just made it back to the UK before travel restrictions really got bad. The last time we visited the UK ourselves was around Easter 2019, since then we have had to be content watching our grandchildren growing up over the internet.
As restriction eased in Europe we took our first trip outside France, staying with Barbara's cousin Sabine in Freiburg.
We were very proud of grand daughter Fiona for her sailing achievements in 2021. Having outgrown the little club boats "sea trials" in the Topper (44362) at Blackwater Sailing club above.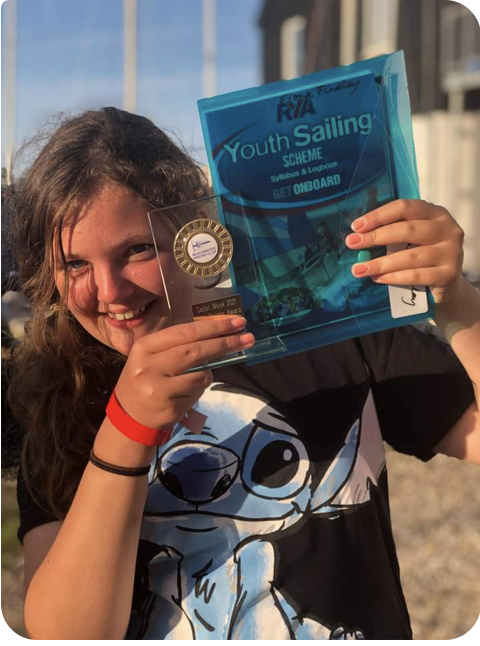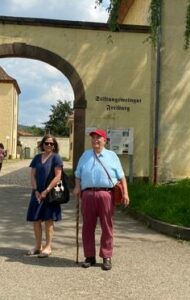 In June 2021 we decided that we should test our Covid passes and see if there were any other travel restrictions. So a hop across the German border to Freiburg, staying with Sabine was good since few hotels were open.
The 80th birthday celebrations of Haschi was the first cancellation due to the pandemic back in 2020, so eighteen months later Barbara's younger brother Rainer was to celebrate his 80th birthday near Cologne. The invitation gave us the idea that we could make a ten day German tour visiting friends as well as catching up with family.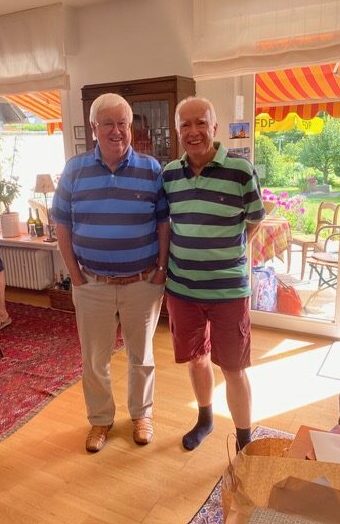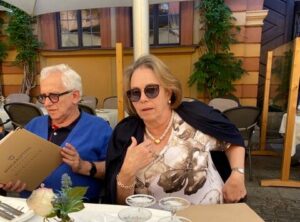 Our short German tour gave us the opportunity to catch up with so many friends the we can't mention them all now. Above are Reinhard and Monika……. the fish people (they own a trout farm).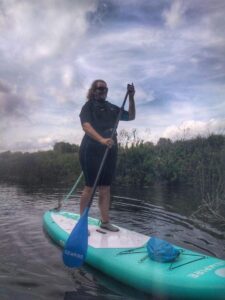 During the summer of 2021 things started to improve a little. In the UK Babsi took up paddle-boarding, while in France Jon and Barbara took part in a trip to 'The Jura' organised through the community of Chalon-sur-Saône.
Pictured on the far right, Matthias visited us for a week with his girlfriend. Matthias is the son of Reinhard and Monika, the fish people above.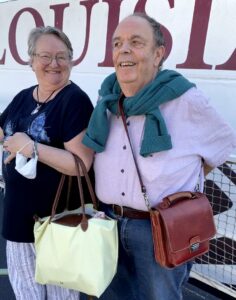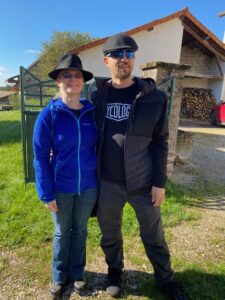 Covid 19 restrictions eased in most of Europe by autumn but, it became apparent that the UK continued to insist on expensive government backed testing on arrival in addition to not fully accepting vaccinations carried out in other countries including the "European Pass Sanitaire", so with the very high number of UK infections, we are not planning to visit for the time being.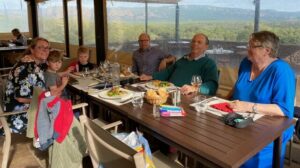 We enjoyed our trip to the South of France with Babsi, Jason and the boys. Just about managing to catch the last week of the Mediterranean summer before bad whether sett in at the end of October!